Just wanted to pass this along if you're using a plastic anti sumping valve on your Commando as below: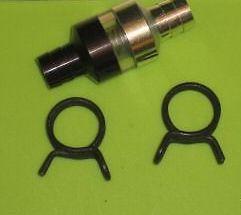 A customer stopped by the office to show off his recently restored 750 Commando which  was really beautifully done except it was draining its oil tank onto our driveway at a fairly alarming rate. After pointing it out to him I ran for some absorbent materials and subsequently found the above valve was broken and leaking like a sieve.
Not good.
When I saw the problem I grabbed one of our aluminum Velocette style valves and stuck it on as he wasn't going anywhere the way it was.  Our valve (supplied by RGM) below: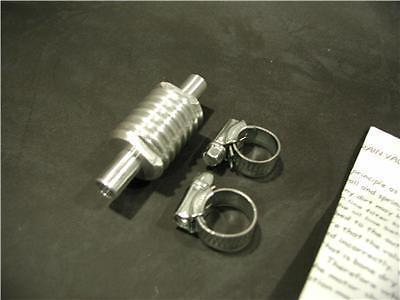 Luckily the oil tank hadn't gone dry (yet) and I had some oil on the shelf so he was on his way without doing any damage, but he was lucky.
I know there are endless debates about these valves to prevent "wet sumping" and regardless of where you come down on the issue, I would advise swapping out the plastic valve with one of ours if you want to use one.
If you're not a fan, by all means don't use one but check to see if you have one of the plastic time bombs on your bike!
Cheers!